Meet the maker: Backyard Brewhouse
Here at The Light, we love supporting local businesses, especially when they're as good as Backyard Brewhouse. You can sample a huge range of their local Black Country brewed Real Ale like Gold, Americana I.P.A & Jigger Red. Try with one of our stonebaked, sourdough pizzas or some delicious chicken wings, you can thank us later!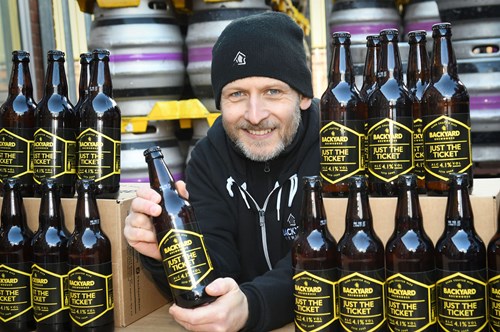 Starting in 2008, Austin set the Backyard Brewery in the Midlands and have developed a range of beers with something for everyone. Each one full of flavour and character.

We showcased a pop-up event here at The Light, Walsall to introduce this local Black Country Brew to our audience and you LOVED it. We now regularly stock a wide range of the beer to serve alongside our exciting menu.
The next chapter in Backyard Brewhouse shows off the style, craft & workmanship with their new-look and (we think you'll agree) they are leading the way with their artisan, small-batch brews that appeal to a wide range of real-ale connoisseurs.
Backyard Brewhouse was created through the love of discovering new and exciting beers from all around the globe. This passion led them to create their own take on the traditional ales we all know and love, and also the modern cask beers that people are now looking to, they've covered the whole spectrum to really showcase the experience of their Backyard Brewhouse range.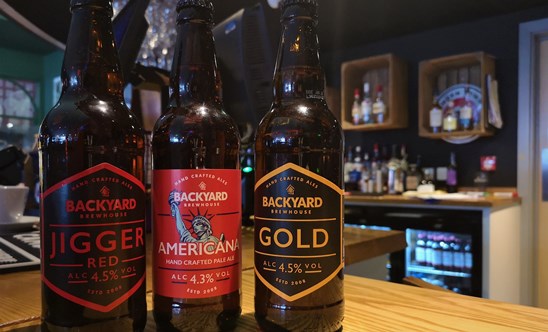 Austin said "With our many years of brewing knowledge, we knew that we would be able to craft beers that not only we would love, but so would our friends and family too." "This isn't just a job or a business for us, this is what we truly love doing and we feel that this shows through in every single pint we make."
Let's raise a glass to this Local Black Country institution and have a jar the next time you visit The Light, Walsall